I ALWAYS GO THAT EXTRA MILE 
THE EXTRAS COMES AS STANDARD
This is a short rundown of the benefits enjoyed by my clients. Although I try to keep things jargon free, it's not always possible, feel free to ask for clarification. There are no such thing as a stupid question, except those never asked.
FAST, PERSONAL
SUPPORT & ADVICE
HOSTING WHERE
YOU NEED IT
I only use safe and tested components; such as theme, plugins and code. Your new website gets connected to Google, Bing and Facebook. I make sure it is secured and safe for your clients to visit, and that all email from your forms and shop are handled safely.
Elisefarm Golf Club
They were stuck in Typo3, that platform needed too much care and was holding them back. Just to upgrade the main template would have cost over €10k. I took graphic elements from their old website and laid a new foundation i nWordPress with Divi. Now they can themselves make pages with design elements stored in Divi library. All at a lower cost, and allowing them much more creative freedom.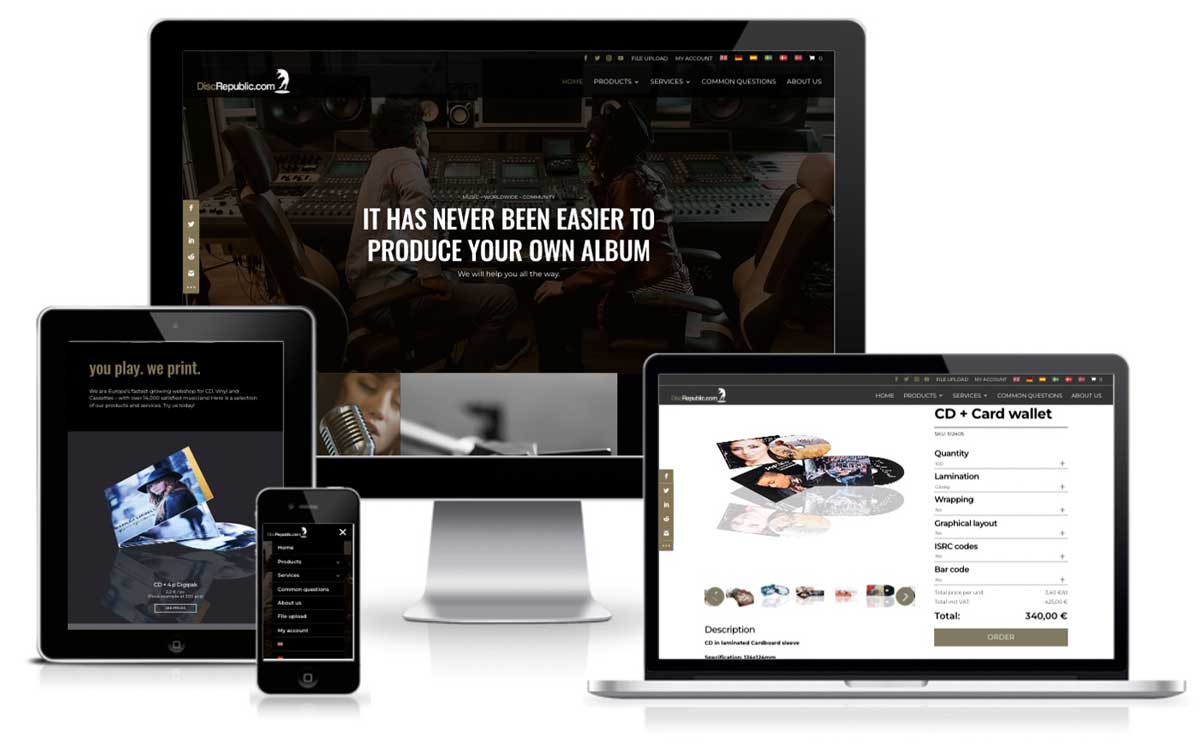 DiscRepublic
Europe's fastest-growing webshop for CD, Vinyl and Cassettes – with over 14,000 satisfied musicians. I migrated their shops from a rented and restricted shop system, and designed seven WooCommerce shops together with their Art Director. A custom plugin for product variations and price management was developed. Result: Increased sales and even more happier customers.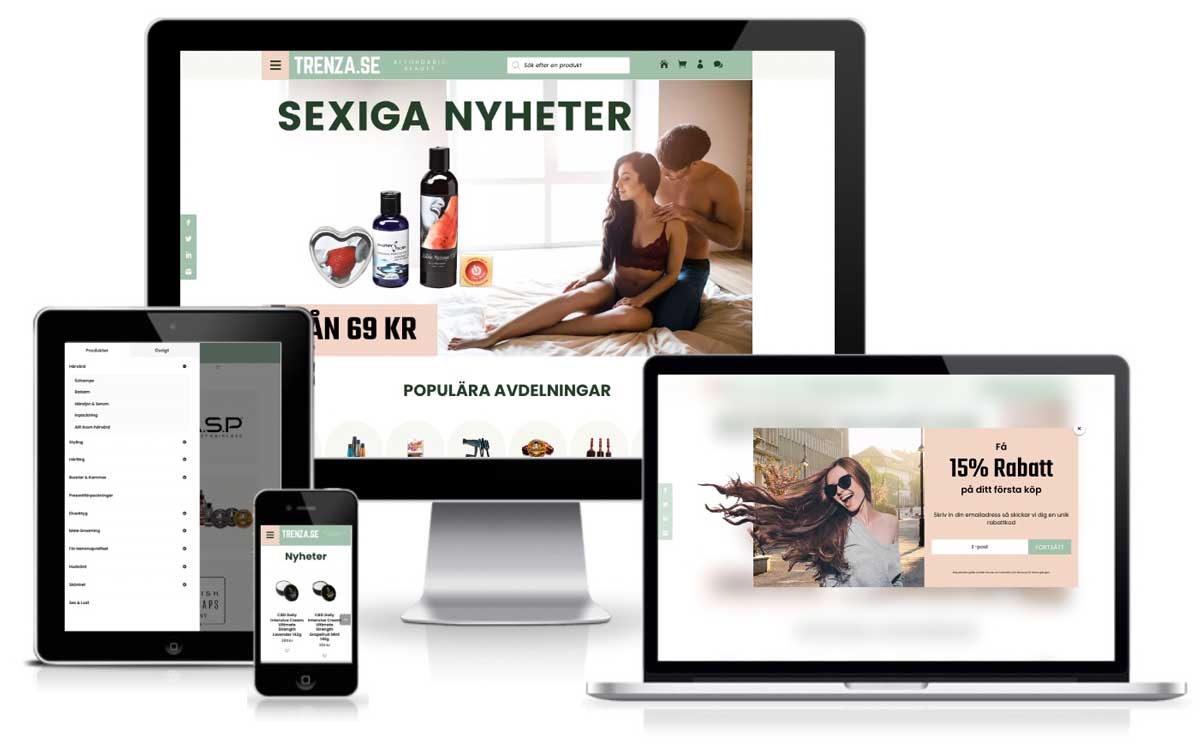 Trenza
A successful wholesales company in hair dresser's supplies wanted to branch into the consumer market. I designed their site from their graphic profile, developed a custom menu system and imported over 8000 products into WooCommerce. I made a popup for newsletters, set up Klarna Checkout and made custom templates with the excellent plugin BodyCommerce.
Fotmedi
Fotmedi is a small pediatric clinic in Stockholm, Sweden. The owner and me worked together for many years when she owned another clinic in another part of the city. I designed her logo; also used for her shop sign and uniform; and the website. Before she opened her clinic I arranged both email and SMS campaigns. I also help her with SEO, with a little help from one of my partners.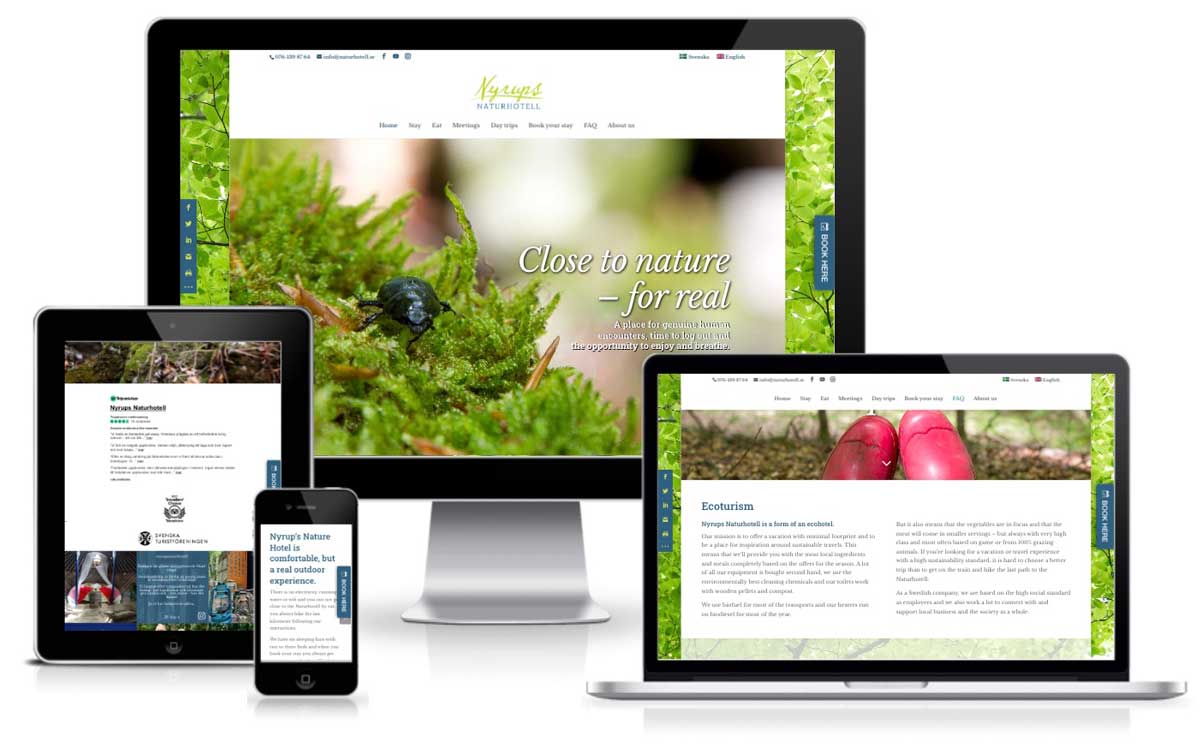 Nyrup's Nature Hotel
Cook your food over open fire, hike in the beech forests of south Sweden and fall asleep to the sound of the raindrops against the wollen roof of the authentic Mongolian yurta – wake up to birdsong and the early morning light. This acclaimed resort attracts curious visitors from of over the world. An Instagram feed and booking system with Fareharbor is integrated as well.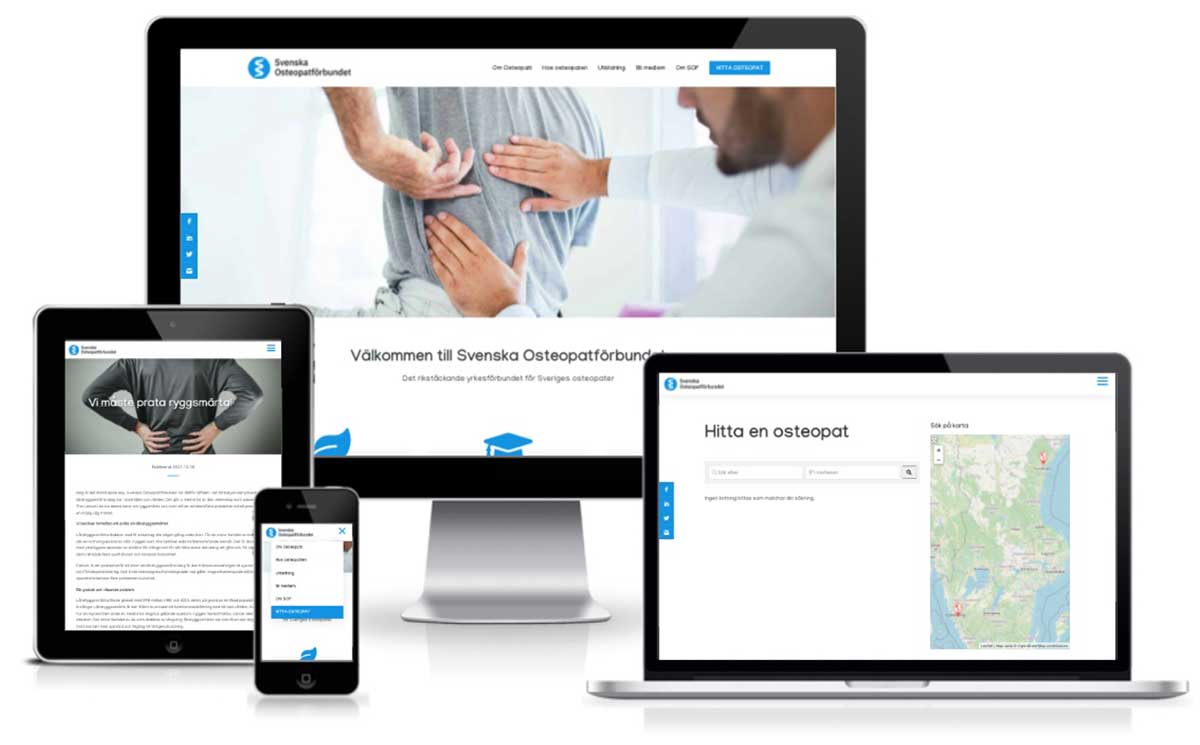 Svenska Osteopatförbundet
One of the many organizations I have built sites for. The Swedish Osteopath Association is a nationwide professional association for osteopaths and osteopath students. Their old site used a directory system that didn't provide a good search function. Now visitors can find an osteopath thru search fields and maps. And the members can themselves update their information.
Webshoplageret.dk
Johan has helped us build a website in two different languages. Took over after a similar company abandoned a sinking ship and we were left with an inefficient site and high costs. He sorted out the mess and we are still satisfied after several years of cooperation. The only one I would contact when it comes to making websites.
Finspångs Combucha Brewery
I was quite busy but still needed to get a website up by a certain deadline. Johan kept the process going, gave feedback, gave development suggestions and reminded me of what I should do in a nice way without ever being unpleasant – so that we arrived at launch in two months – with web shop, blog and everything! Really recommended!
Lumenex
Quick and great! Many new ideas for improvements and Johan is quick to understand what I as a customer want.
Bergamasco
I got in touch with Johan via a forum on Facebook. I'm a technical idiot but I'm responsible for an organization website. Johan helped me quickly and efficiently when we got a virus on our website. A real savior in times of need. Thank you for your help!
Photographer Elin Liljebjelke
Via a Facebook group, Johan picked up on my question about a problem on my website. During half a working day, he helped me to research the problem, which was finally solved, after a lot of back and forth! A helpful & kind-hearted person, who does not give up, is worth everything in the world when you yourself do not understand anything in the technology of the computer world!